Alumni Interview: Floating to the top
James Savage looks back at some of the highlights from his first stint at PKF, shares his experiences of moving into industry and explains why he returned to the firm
Read time: 4 mins
Service:
Audit & assurance
James Savage worked at PKF for seven years from 2013, before moving into industry and becoming the CFO at two listed businesses. He returned to the firm in 2022.  In this interview, James shares his experiences on both sides of the audit process and explains his role in helping to float a company co-founded by David Beckham.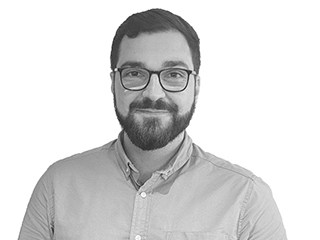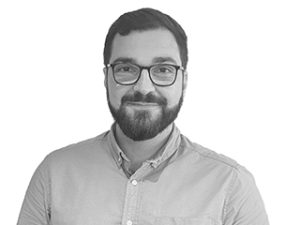 Q. Tell us about your first stint at the firm
After studying Economics at university, I spent a year as part of a demolition crew, stripping out the interiors of multi-million pound London townhouses. I then joined PKF in 2013 as a graduate trainee auditor. 

I was part of the Business Services team for most of my initial time at the firm, which gave me a very broad experience of accountancy and ensured that my knowledge base was wide-ranging. It's a great place to learn, with plenty of responsibility early on and a strongly supportive team around you. 

During my time here, I came to appreciate the diverse mix of audiences that read annual accounts – from employees of the company to smaller retail investors to large institutions.  Ensuring that the accounts spoke to all of the relevant stakeholders became an important consideration for me when I was undertaking an audit, and this would provide a solid grounding for me in subsequent roles.
Q. What are the highlights from your time here?
Towards the end of my seven years at PKF, I worked in the Valuation and Transactions Advisory teams, which gave me exposure to the inner workings of listed companies. One of my highlights during this period was working on the IPO of Argo Blockchain, a crypto-currency mining business. I was involved from the initial conversations all the way through to going to the London Stock Exchange to see it launch on the market, which was both a fantastic learning experience and also very interesting.
Q. You then went to the client side.  How was that?
I had an opportunity to join Argo Blockchain Plc in a senior finance role, and just a few months later I joined the board as Finance Director when the previous FD stepped down.

A role like that carries a considerable amount of responsibility and it's fair to say that, whilst I relished in the challenge, it felt like being thrown into the deep end! Working with clients across various sectors gave me the tools to quickly get to work – I had a good understanding of the company from the ground up, a firm grasp on the numbers and experience of formulating complex forecasts and cash flows. This allowed me to confidently talk about the business in meetings with the company's shareholders, equity research analysts and regulatory bodies. Issuing Regulatory News Service announcements to the Stock Exchange and working closely with the Investor Relations team become less daunting as time went on, becoming a regular task.
Q. How did being an FD compare to being an auditor?
Getting through an audit for the first time as Finance Director was an interesting experience! I'd been on the other side as an auditor many times during my career at PKF, but it's very different experiencing the process as a client. It gave me a privileged insight into what it feels like to be audited, and I now better understand the pressures facing Finance teams during the audit period.
Q. And then you started working with David Beckham?
I was approached by Guild Esports Plc, a professional esports company co-founded by David Beckham, as it was looking for a CFO to help it through the IPO process. I got the role and found myself preparing the business for listing. As part of this, I sat on numerous meetings with David and his representatives and took part in the investor roadshow. I helped the company to list and raise £20 million in 2020, making Guild Esports the first publicly traded esports teams organisation on the London Stock Exchange.
Q. And how did you end up back at PKF?
I had the opportunity to fulfil a lot of my career ambitions at Argo Blockchain and Guild Esports, so I took some time off to go hiking around Europe and think about what I wanted to do next. Whilst I was thinking about my next steps, I was invited to one of PKF's Alumni events and got talking to a number of my former colleagues there. I realised how much I missed the camaraderie at the firm – the people are smart and are experts in their roles, as you'd expect from a firm of this size, but they're also great fun to work with – so we started talking about the possibility of me coming back.
Q. When did you return and how do you feel about it?
I re-joined PKF in September 2022, working across the Business Services, Valuations and Transactions Advisory teams. I'm delighted to be back. Most of my graduate intake is still there so it didn't take long to strike up that camaraderie again. And, given my experiences on the client side, I'm ideally placed to support my clients and my colleagues because I understand what it feels like to be on both sides of the audit process.
This article appeared in our Alumni newsletter in November 2022.
---
---
---