Record clean energy spending in 2022
New report from the International Energy Authority
A new report from the International Energy Authority published at the end of June, predicts that global energy investment is set to increase by 8% in 2022 to reach USD 2.4 trillion, with the anticipated rise coming mainly in clean energy. 

We cannot afford to ignore either today's global energy crisis or the climate crisis, but the good news is that we do not need to choose between them – we can tackle both at the same time.
According to the IEA's World Energy Investment 2022 report, the fastest growth in energy investment is coming from the power sector – mainly in renewables and grids – and from energy efficiency.
While the annual average growth rate in clean energy investment in the five years after the signature of the Paris Agreement in 2015 was just over 2%, since 2020, the pace of growth has accelerated to 12%, underpinned by fiscal support from governments and the rise of sustainable finance.   The report said that clean energy investment is set to exceed $1.4 trillion in 2022 and account for "almost three-quarters of the growth in overall energy investment", predominantly driven by investment from advanced economies and China.  Investment in battery energy storage alone is expected to more than double to reach almost $20 billion in 2022.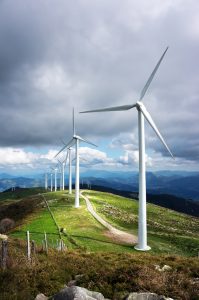 However, despite the positive picture of rising investment in the clean energy transitions sector, the IEA warns that a significant chunk of the increased investment will be eaten up by higher costs rather than bringing additional energy supply capacity of savings.  Factors such as rising inflation and oil and gas prices, combined with geopolitical tensions are impacting all industry sectors, and the energy sector is no different.
The IEA's executive director, Fatih Birol, said: "We cannot afford to ignore either today's global energy crisis or the climate crisis, but the good news is that we do not need to choose between them – we can tackle both at the same time."  Birol added that a "massive surge in investment to accelerate clean energy transitions" is "the only lasting solution."
---
---