As energy becomes significantly more expensive the only way to really save money is to reduce your consumption, that's why being able to measure it at a detailed level is so important."
Ric Williams
Group CFO, eEnergy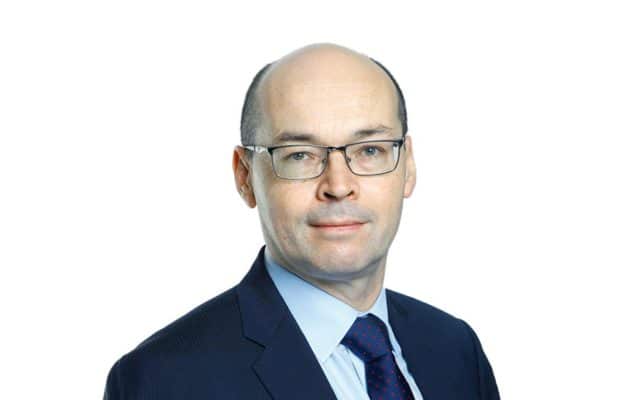 A buy and build strategy brings energy efficiency to the mid-market
A catch-up with… Ric Williams
Typically, with a buy and build strategy, a company acquires similar businesses to expand its platform and rapidly add customers. eEnergy has approached this strategy from the opposite end of the telescope. It has bolted-on complementary businesses to expand the service it can offer to its existing client base. As a result, it is unique in offering holistic energy efficiency solutions to the education sector and the mid-market, as Ric Williams explains.
eEnergy's objective is to help businesses navigate their way to Net Zero, not just by transitioning to clean energy, but by tackling energy waste. As its website says: The cheapest kilowatt is the one you never use.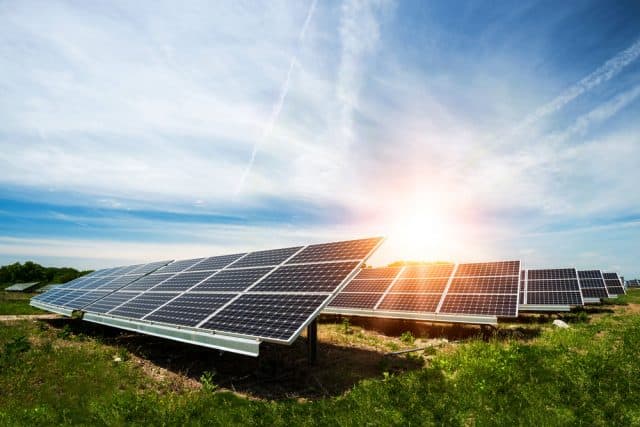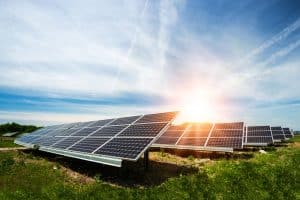 "Our solution is about reducing carbon and reducing costs," says Ric. "The macro drivers are the series of commitments made by governments and businesses to reduce their carbon footprint to reach Net Zero by 2030; and at the same time we're seeing an acceptance of much higher energy prices. As energy becomes significantly more expensive the only way to really save money is to reduce your consumption," Ric explains, "that's why being able to measure it at a detailed level is so important," he says. "These tail winds are driving our offering which is that we can reduce your carbon consumption, but we can reduce your absolute level of energy consumption, too."
eEnergy does this in four main ways. "We have a reverse auction platform that enables us to help our clients buy renewable, green energy and therefore reduce their carbon consumption," says Ric. "There's no particular cost saving for customers from that, but it's the first step towards becoming Net Zero because buying genuinely renewable energy has the biggest impact on reducing your carbon footprint," he explains.
"You can't manage it, if you can't measure it!"
The second part of the business is geared around measuring how businesses consume their energy. "We have a metering technology solution called MY ZeERO, which sits at an asset or circuit level and enables our clients to identify what particular equipment or circuits are consuming energy. That really enables them to identify wastage – when things should be turned off – and it gives a clear visualisation of energy consumption. Understanding what energy you're consuming is the first step to being able to manage it. You can't manage it, if you can't measure it!" Ric quips. Using this data the company claims to be able to identify ways to reduce energy consumption by up to as much as 30 per cent.
The third, an energy efficiency business, stems from the original business which was eLight. "eLight was about replacing existing lighting with energy efficient LED, but we have now moved into a wider range of technologies" explains Ric. "There's no up-front cost for any of our energy efficiency solutions. The client signs for a fixed term and makes monthly or quarterly payments over a five, seven, or potentially ten year term, and the savings companies make on their energy bill from switching the technology will more than cover the cost of that regular payment," claims Ric. "eLight is the origins of the group and it's our bread and butter," he adds. "We've done nearly 1,500 LED replacement projects across the UK and Ireland."
The other two areas that eEnergy has more recently moved into are eCharge – an EV (electric vehicle) charging solution, and eSolar – putting roof-top solar into a customer's premises. "The two often go together," says Ric. "The benefit of local solar generation is the price: there's no up-front capital requirement from the client, but the difference between the rate a client pays for grid energy and the rate that a client pays for their solar installation is significant – it's about half of the grid energy price at the moment, and that difference is only increasing," he adds. "The drive for EVs is ramping up the need for electricity so often our solar solution is combined to supply the energy for the EV charging points," Ric explains. "I think solar and EV are going to be the areas that grow the most rapidly, because there's an irreversable push towards electric vehicles." New diesel and petrol vehicles will no longer be sold from 2030.
The energy efficiency services the company offers appear to be a no brainer: "No up-front costs and we save you money – that's the logic," says Ric.
"At the time, a lot of the people who were talking the talk came from the energy management and energy procurement side. Our differentiator is that we are all about how to reduce energy consumption."
eEnergy's biggest industry segment is education. "The time when a school uses energy is during the day when the sun shines, which makes the solar solution a particularly sensible solution for them," explains Ric. "We think we are the only people really focused on the education sector and the mid-corporate market who are doing this," he says. "There are a number of much bigger players, such as Schneider Electric and ABB, but they offer solutions aimed at multinationals. There are also companies that compete with parts of our business model, but we don't think anybody is really addressing all of those five services in the same way that we are," claims Ric.
eEnergy came to AIM by way of a reverse takeover in January 2020. At that time, the business was just eLight. From the start it identified a path to build out a broader capability to help businesses on their journey to Net Zero. "At the time, a lot of the people who were talking the talk came from the energy management and energy procurement side. Our differentiator is that we are all about how to reduce energy consumption," explains Ric.
eEnergy is not a renewable energy company, he says, it is a technology and consulting company. "We use technology to enable businesses to reduce their carbon and reduce their costs. We don't do energy generation – we're a technology-led consultancy, with a very practical aim in terms of how you deliver energy efficiency. It means we can be more efficient, and we can be more scalable in terms of how we deliver those solutions across our client base," Ric adds.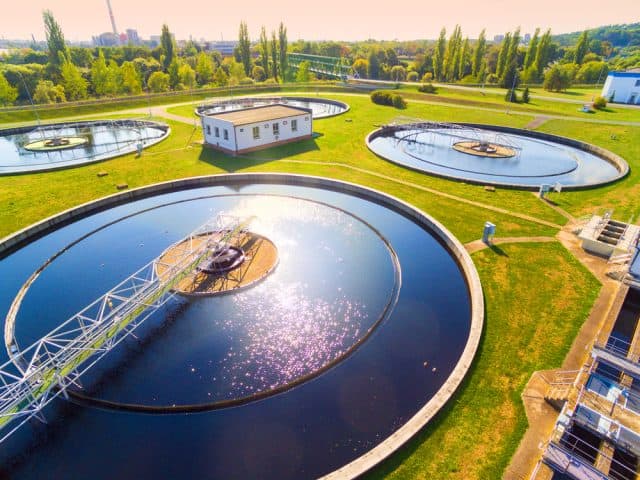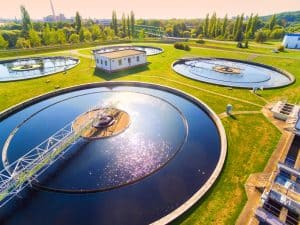 The company has made two acquisitions of energy management businesses: Beond Group in December 2020 and UtilityTeam in September 2021, both of which now trade under the eEnergy brand. It is now a top 5 B2B digital energy services company, currently managing 4.2TWh of energy for more than 1,800 customers. "That positioning enables us to have conversations with the clients for whom we help to buy energy, about measurement, efficiency and how to reduce their carbon and reduce their costs, as well as about how we can deliver solar solutions and EV," says Ric. eEnergy bought the measurement business, MY ZeERO in May last year: "That measurement business is very much at the heart of what we're doing," he explains.
The company decided to float on AIM back in 2019: "The decision was between private equity or the public markets," says Ric. "For a variety of reasons, that include a very significant founder shareholder base within the company, we decided to go to AIM." Access to the markets has worked well for the company: "The public markets have been understanding and taken the rough with the smooth.  We've got a good set of institutional shareholders who have proved to be supportive of us to date. We now need to knuckle down and deliver the numbers because one of the disadvantages of the public markets is that investors have a relatively short term horizon," he states.
"We were a very small company when we came to the market. We had a few institutional investors, but we were predominantly supported by retail investors. As we did placings to fund the Beond and UtilityTeam acquisitions, we've been able to broaden our institutional investor base," explains Ric. "In simple terms, we became a bit bigger and institutions were prepared to invest. One of the features of the sector that we are in is that there is a category of investor prepared to invest in smaller companies than they would in other industry sectors, because they see the growth opportunity."
"Our growth drivers, those macro tail winds around energy prices and a commitment to Net Zero, are very strong. We've grown rapidly. When we came to the market our last audited revenue was £4.5m and market expectation for this year (our year end is June) is c£23m. It's been a pretty rapid journey over the last two years and that's a combination of organic growth, and growth that's come from the acquisitions" explains Ric.
"We came to the market in January 2020 and we've had to deal with the ups and downs of Covid and how the economy has adjusted in a post-Covid environment."

Integrating multiple acquired companies in a short space of time is no easy feat. "The management team that we've brought together was with an eye to integrating the acquisitions that we planned to make," says Ric. "So while it's never straight-forward, we were ready for it and those integrations have gone well. We were always going to pursue a buy and build strategy. Our strategy was to bring together the components so that now we've got a fully integrated offering that we can take into our clients," he explains.
Ric has a history of helping businesses raise money on the equity markets. He was one of two partners that led the AIM team at Deloitte helping to bring UK and international businesses to the public markets. When he moved to work company side he continued to work with businesses that were looking to grow rapidly, to make acquisitions and to raise capital. Ric was introduced to Harvey Sinclair, the co-founder and CEO three years ago; "Harvey articulated a very clear and attractive vision. What makes one opportunity particularly interesting? I think it's the people in the business, the narrative: the story we are telling to the market, how to deliver that vision and personally, how you can add value to that narrative, and I think I have. It was the right place at the right time." Ric has now taken the decision to move on to his next challenge and has been working through the planned transition to Crispin Goldsmith, the chief strategy officer who will become CFO in July.
Despite the strong tail winds propelling the business forward, not everything has worked out as well as the company thought: "It actually takes longer than expected to bring clients on board," explains Ric. "In many respects it should be a no brainer decision, but there's still a process that clients need to go through. We do a lot of work with schools, which involves public sector procurement procedures and things just take longer."
The company has also suffered the same challenges as other business over the recent few years. "We came to the market in January 2020 and we've had to deal with the ups and downs of Covid and how the economy has adjusted in a post-Covid environment. For example, when we came to the market, the business was pretty much half in the UK and half in Ireland, but all of our acquisitions have been in the UK not only because the opportunity is greater in the UK, but also because Ireland has been particularly badly affected by the pandemic – it didn't have the bounce that we saw in the UK which has impacted the rate of adoption and makes Ireland more of a challenge," Ric says.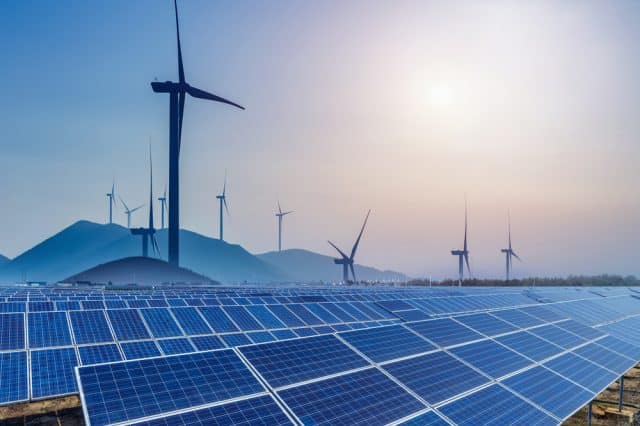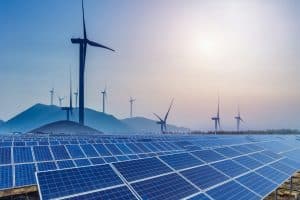 The company has also been effected by some of the well-documented supply chain challenges in the economy, predominantly in the MY ZeERO, core lighting business where it is using a contract manufacturer. And then there's the war in Ukraine.
"The war in Ukraine was very disruptive earlier in the year," explains Ric. "It's slowed down decision making from our clients, and caused a spike in energy prices. But as Europe and the UK seek to wean themselves off their dependency on Russian energy, whether that's oil or pipeline gas, it gives rise to an expectation that we are now looking at sustained higher energy prices – broadly for ever. While there may have been a temporary consideration of other fossil fuel solutions, actually fossil fuels are not the answer to the energy crisis, and so there is an increased emphasis on renewables," Ric says.
While the war has caused some short term disruptions across the market as a whole, Ric claims the secular trend in the energy markets had been visible for a while: "We may not have forecast the war in Ukraine, but we had been advising our clients to move to the more financially robust, the more financially sound energy suppliers, for a while," he says. "Although we offer a 'whole of market' scan on energy prices when we're evaluating the different offers received from suppliers to supply the energy that we are tendering, one of the key factors is the security of supply from that supplier," he adds.
The current geopolitical factors are strengthening the tail winds that are driving the business. "Our buy and build strategy has been about assembling the capabilities. Now we've got the component parts that can deliver that entire energy efficiency solution for our clients," says Ric. "I think we are well placed to see a higher rate of growth because we are able to integrate all of those connected offerings to help businesses on their journey," predicts Ric. "We view the next three to five years with a very positive outlook. The market drivers are going to remain strong and we are well placed to take advantage of those."
---
---