We started considering an IPO on AIM in the Spring of 2021 with the idea of hitting the market during COP26 (end October/early November 2021), but for various reasons outside of our control that got delayed."
Clive Brook
CFO, Clean Power Hydrogen Plc (CPH2)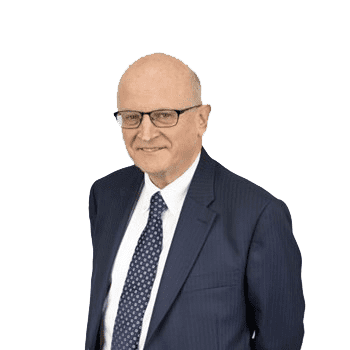 'Old school' science revolutionising hydrogen production
A catch-up with… Clive Brook
The problem with using hydrogen to help meet the world's carbon zero targets is that currently, its production creates more carbon! Dr. Nigel Williamson, a co-founder of CPH2, went back to his school text books to re-examine Faraday's Laws of Electrolysis and solved a problem not achieved in 200 years: how to create clean "green" hydrogen using water. A decade of dedicated research and product development has resulted in the creation of a break-through technology which is unique. As the drive towards decarbonisation is changing the way that electricity is generated, stored and managed, and as hydrogen becomes increasingly central to the delivery of global 'net zero' commitments, CPH2 aims to be a leader in this transition, as Clive Brook, CPH2's CFO, explains.
CPH2 was set-up by Dr. Nigel Williamson and Joe Scott in Ireland in 2012 to develop a cleaner alternative to PEM electrolysers (see below) by producing green hydrogen using membrane-free water electrolysis technology. Its IP-protected Membrane-Free Electrolyser™ ("MFE") technology is expected to produce hydrogen faster, more reliably and more cost-effectively than other electrolysers.
CPH2 operates from a 29,000 sq ft facility in Doncaster, and boasts a contracted orderbook of 6MW of unit production. It aims to become a globally recognised and highly-profitable designer, manufacturer and licensor of its MFE technology, and is targeting 4GW production capacity by 2030.
"I thought it had legs, so came on board and helped them form a UK company in 2016, becoming its Chairman and CFO."

"Nigel, then CTO of ITM Power, was working on its hydrogen electrolysing systems, which basically separates the oxygen from the hydrogen by means of a proton electron membrane ("PEM")," recounts Clive. "These have inherent issues: they deteriorate quite quickly and they use a lot of platinum group metals which are not always cheap or reliable. So, Nigel thought, why don't we go back to the Faraday experiments from the 19th century and just use water to create an oxygen/hydrogen mixed gas and separate those out using cryogenics? All we're doing is updating that technology," says Clive modestly, "but nobody has managed to commercialize it in 200 years because it's so difficult to do!" he understates.
Passionate about developing this technology, Nigel duly left ITM to explore this opportunity further and was greatly assisted by Joe Scott, an Irish entrpreneur who provided the initial funding and technical support. Then, in 2012 they formed an Irish company and in 2015, I got involved to help them raise external finance," explains Clive.
Clive spent nine years as an accountant before joining, what is now 3i, as a venture capitalist where after eleven years he progressed to becoming a director. He followed his interest in venture capital to join PKF (which subsequently merged with BDO) to restart its corporate finance activities in the North of England until the financial crisis hit in 2008. He took early retirement, but his clients refused to allow him to retire, so he set-up a corporate finance business called Amberley Advisory, which raises money for technology businesses, and this is how he was put in contact with Nigel.
"I thought it had legs, so came on board and helped them form a UK company in 2016, becoming its Chairman and CFO" explains Clive. "I've tried to retire three times but haven't been able to achieve it, although I have managed to pass-on the Chairman roles, and I'm still here! "
The company raised several rounds of external equity funding from private individuals which financed the business as it grew through to 2020. "During that time we were developing the technology, producing prototypes and refining the technology. It is technically quite difficult to make safe the mixed gas mixture. The only way you can do it is to ensure that there is no potential source of ignition that can come into contact with the gas, which is what the technology does," he recounts.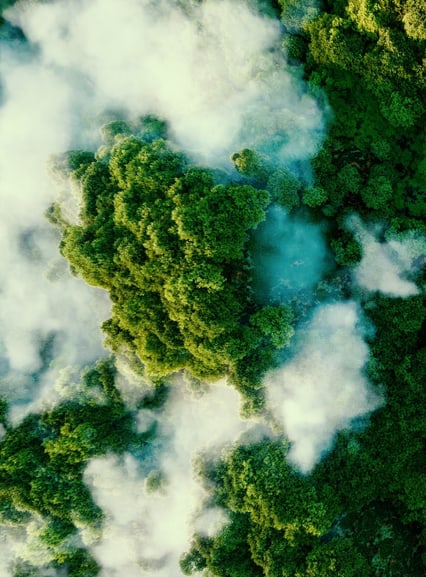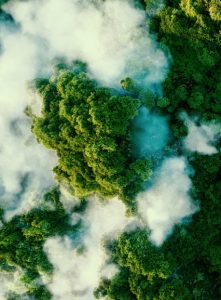 Using this break-through technology, the company produces hydrogen to 99.999% purity which is good enough to go into hydrogen fuel cells for use in electric vehicles, for example, and produce medical grade oxygen for use in hospitals. "We ended-up with two products which are very worthwhile," comments Clive. "The technology has taken us a long time to develop, but we got to the point last year where we had raised over £6m, we had a product, we had orders, so we decided it was time to IPO the business.
"We started considering an IPO on AIM in the Spring of 2021 with the idea of hitting the market during COP26 (end October/early November 2021), but for various reasons outside of our control that got delayed. We eventually listed on AIM in February, 2022, by which time the market for technology equities had tempered. Despite this, the company still raised £30m and has ended-up with a largely private client shareholder base: "We currently have over 350 shareholders," he relates.
The company is on the cusp of delivering its first product. "It's taken us longer to commission than we had anticipated, but that's just because it's the first time that anybody has ever done anything of this type on this scale. So while we've produced prototypes before, the last prototype was one sixth of the size of the actual machine," says Clive referring to the MFE220, which runs with one megawatt (1MW) of input power and is capable of producing 450kg per day of high purity hydrogen output. "The exercise in scaling up to 1MW was quite a challenge," he comments.
The MFE220 is currently in factory acceptance testing. "It's a big bit of kit – each one fits into a 40ft container (which is the largest you can allow in the UK), so they are portable which means we can build the whole thing in one go in the factory and then ship it to the location," explains Clive. "It is designed to be 'plug and play' with the customer required only to provide the hard standing pad, electricity, and water supply. Its modular design also means that it's scalable. It's a one stop shop and that's quite deliberate," he adds.
The product is unique. "We are the only people using this type of electrolysis," claims Clive. "There are various different colour hues of hydrogen, going from grey, green and blue. Grey and blue hydrogen both use a different chemical process: a steam methane reduction process and that basically splits methane CH₄ to liberate H from C which pairs up with O to create CO₂ which is a greenhouse gas. So at the moment, when you generate hydrogen around the world, you are adding to global warming, not decreasing it.
"Green hydrogen on the other hand just uses water and there's no carbon in water and therefore, if your energy supply is coming from a renewable source, it is completely carbon free from beginning to end. That's it's main USP and why, as a result of the carbon zero agenda, there's increased focus on green hydrogen and we're right at the epicentre of that."
CPH2 might be reliant on one type of technology, but the markets that it can operate in are hugely diverse. "Our first six orders are all from differing market sectors, some of them not immediately obvious users of hydrogen."
"Once the product is out there and customers are satisfied with it, we anticipate a considerable influx of orders," he says. "We anticipate getting to 4GW per annum by 2030: the MFE220 that we are producing now, uses 1MW of power, so that's 4000 units! We won't just be doing that through our own production, we'll be licensing the technology as well to reach the 4GW target. But that's the scale of what we're looking at."
"The transition to carbon zero is what's driving the industry."

The transition to carbon zero is what's driving the industry. "If you rely solely on batteries to get to where everyone wants to get to, then you're going to need vast quantities of lithium, cobalt and copper, and it's debatable whether the world has sufficient quantities of those minerals in the ground to meet that demand, let alone, having those minerals in a form and location where they can be mined on a commercial basis. So there has to be more than one solution to achieving net zero and we believe that hydrogen is a key element in that," says Clive.
The development of the hydrogen economy is forecast to lead to a 650-fold increase in European demand for electrolysers by 2030, with an EU electrolysis capacity target equivalent to 40GW requiring investment of up to c. €47bn towards electrolysers. The addressable global green hydrogen market is predicted to be worth €10 trillion by 2050, with Europe accounting for in excess of €2 trillion of the total market, by which time green hydrogen is expected to supply 24 per cent of the world's energy needs and to become the largest electricity customer.
"I won't say that it will all be plain sailing, because I'm an accountant!" he joked. "There will be challenges down-route, and the one big challenge is growing at the speed that we all need to grow at whilst maintaining a tight control over the business, and that is a huge challenge."
Geopolitical factors are pushing the pace, he explains: "Lets start with the European gas situation, one of the uses for hydrogen is to mix it into the gas supply to reduce the carbon footprint of natural gas used in our homes and elsewhere. You can put up to 20% hydrogen into that mix without having to replace the gas mains. In some places in the world where you have plastic gas mains, you can actually add 100% hydrogen, so long as the end user appliances are hydrogen-compatible. That's becoming rather more urgent given that we are all trying to wean ourselves off Russian gas as a result of the Ukrainian situation.
"The requirement in China for ever increasing quantities of metals is making costs rise and battery production potentially a lot more challenging as the years go ahead."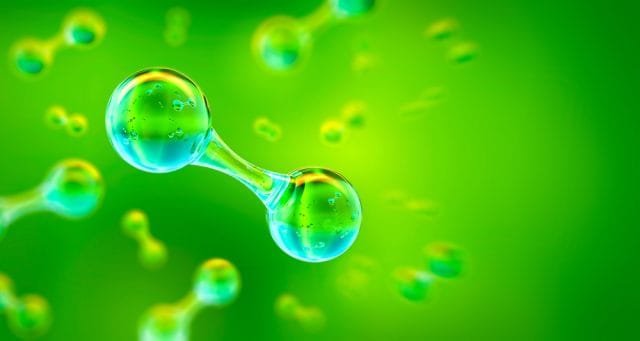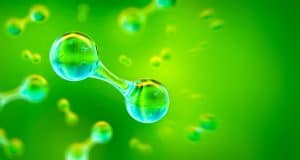 "Everyone realises that the world's power consumption is increasing and the finite resources needed to meet those power consumption levels is not. New technologies need to be developed in order to make sure that we stay ahead of demand. We are using the most common liquid on earth: water, so we don't have quite the same demand constraints," explains Clive. The MFE220 uses very few litres of water per day: "One of the advantages of this technology is that we can put it into semi-arid regions," he says. "We use a small amount of potassium hydroxide, KOH, in terms of consumables, but that's it – all the rest is energy!"
The story sounds too good to be true. "You'd struggle to find any negatives," says Clive. "I've been involved in venture capital since the early 80s and this is one of the best opportunities I've ever seen. Which is why I'm on board. I try to look for the things that may go wrong, to make sure that I'm getting the risk-reward ratio right, but this is just one of those situations!"
The Government has now got behind the industry. "At long, long last, the UK now has a hydrogen agenda. They (the Government) have always run a one horse race with batteries and have suddenly realised that batteries alone are unlikely to solve the problem, so we now have a twin-track approach which is great," says Clive.
The Government says its ambition is to achieve 5GW by 2030, creating a thriving new hydrogen industry, which could support over 9,000 jobs and £900 million of GVA (Gross Value Added), as well as unlocking over £4 billion of private sector co-investment. However, safety is a key concern and the Government's strategy document highlights technological uncertainty, regulation and infrastructure security as key challenges.
"The whole carbon neutral transition has got miles to go yet. We've only dipped our toes in the water."
"We're members of the UK Hydrogen and Fuel Cell Association which is working with Government and is also developing standards for the industry. We're playing our small part in how the development of the regulatory side of our market," says Clive.
"Hydrogen has got to be safe. The mixed gas is potentially highly explosive and you've got to develop standards of production and standards for maintenance and operation that ensure the safety of the people around the plant and the plant itself. There's a very strong emphasis on safety, which is paramount," he adds.
CPH2 has also received government help through grant funding, but Clive emphasises that the company is not beholden to grant funding. "Frequently grant conditions are not commercial, so we don't want to get to a point where our survival is dependent on grants being awarded to us in the future. Our focus is very much on getting a product out there that can sell, at a fair price, to generate profit. We're hard-nosed about the commercial side. This is a business and it's got to be run as a business. It's not a charity, nor is it an R&D research organisation funded by the Government."
The market is still nascent. "The whole carbon neutral transition has got miles to go yet. We've only dipped our toes in the water," says Clive. "Equally, in our sector, the markets to which there are applications never ceases to amaze us and they come from all walks of life. If that's indicative of where the market is going, it will grow extremely rapidly. We believe that there will be a very, very large increase in market size over the next decade and we intend to make sure we grab our share of that," Clive predicts.  
"There will be lots of technology copycats, but most of them won't be able to work out how to achieve what we have done, safely," he suggests. "We've got a ten year head-start over any serious competitors and we plan to maintain that ten year advantage. Everyone says their business is unique, but ours really is!"
---
---