It promises to be a game changer in the world of advanced materials, because of its outstanding properties of conductivity and strength. The world will start to see much more of it in the years to come."
Kien Huynh
CFO, Tirupati Graphite plc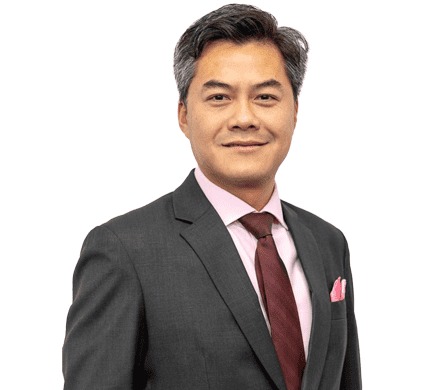 Regulating runaway growth
A catch-up with… Kien Huynh
Growth and profitability go hand in hand when it comes to business success. Companies strive to achieve growth – the more ambitious the better, to attract and satisfy investors. Tirupati Graphite has the opposite problem. Growth in demand is guaranteed because of the emerging markets for its products which are essential to global decarbonisation goals and the opening of new markets driven by the development of advanced new technologies.
Tirupati Graphite is one of the only vertically integrated graphite production companies in the world listed on a major stock exchange. Its Madagascar operations mine and process graphite which is converted into products that it markets to industrial users, but it also, unusually, has the down-stream processing ability to produce higher purity graphite products for high-tech applications such as, lithium ion batteries and expandable graphite.
Uniquely, it is also developing into the burgeoning graphene – a derivative of graphite – business. "Coined the 'wonder material', it was discovered by two scientists at the University of Manchester in 2004," explains Kien. "It promises to be a game changer in the world of advanced materials, because of its outstanding properties of conductivity and strength. The world will start to see much more of it in the years to come," he predicts.
"Our success in producing graphite in a relatively short period of time comes from the many years of experience."
It is the company's ability to process graphite into highly-refined, specialised products to meet developing market needs that sets Tirupati Graphite apart. "Most listed graphite developers that own assets in Australia, Canada or Africa, which is where most of the un-tapped graphite resources are located outside of China, started life as pure mining companies," says Kien. "Most are developing basic processing capabilities, but there's a limit to how much high-end refined processing work can be done in some jurisdictions because the technological requirements are quite high. We do our basic processing and beneficiation in Madagascar but we have our downstream value-added processing in India where we have access to higher technological capabilities, compared to what we would be able to achieve with similar downstream facilities in a country like Madagascar. Our USP is that we have the technology to go downstream which can be located closer to the supply chains of end-users such as battery and anode material manufacturers," he adds.
Tirupati Graphite is a relatively young company, first registered in the UK in 2017 and listed on the standard list of the main market of the London Stock Exchange in December 2020, but the founders' group has been in the graphite business for decades. "We have experienced heads with proven capabilities developing new high-quality graphite assets. Our success in producing graphite in a relatively short period of time comes from the many years of experience. Graphite is not like other base or bulk commodities," says Kien. "Our team knows how to work graphite and how to get it into the forms that are being demanded by the markets, whereas most other graphite mining companies are only just starting to realise where the money is in graphite – it's not in the basic mined and processed product, but the high-end applications of graphite, such as lithium ion batteries, expandable graphite markets and other specialised applications such as in electronics, autos and aerospace. We stand out because we work across the entire value chain of graphite as one of the few true vertically integrated companies operating in the graphite space."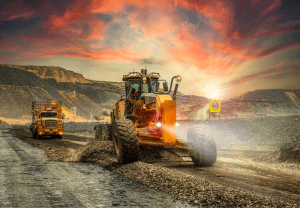 "You will find other graphite developers listed, but they are primarily mining companies focused on developing their primary mines, many now with aspirations to move downstream. With the Chinese currently holding virtually all of the downstream processing capabilities, it is rare to find a listed company that is effectively a one-stop-shop for graphite through to graphene," says Kien.
The drive to diversify supply chains, brought home to roost during the Covid-19 pandemic, is one of the driving forces behind Tirupati Graphite's successes to-date, and it expects to see that continue going forward. "The US, in particular, has shifted its focus to ensure that its supply chains are solid, reliable, traceable, and also sustainable; now the whole world is following suit," says Kien.
"US trade relations with China suffered under the Trump administration and things haven't improved under the current Biden administration. But the USA is not alone; there are many countries around the world that have trade relations difficulties with China at the moment, including Australia. But China supplies over 70 per cent of the world's natural flake graphite, and around 90 per cent of the downstream, specialty graphite products for high-tech applications; basically they have a monopoly over these markets," explains Kien. "The world is crying out for new, alternative graphite sources and we've been one of the first to develop actual production from our assets in Madagascar to provide the world with access to an ex-Chinese source of high-quality graphite, which is in high demand.
"Right now the company is focused on expanding our production capacity to meet the forecast huge increase in demand," says Kien. "The company is set-up to grow. We plan to expand our production capacity over the next three years to become a globally significant supplier. As a pre-listed company, we raised capital in the London markets which was invested into developing production capacity. We went from zero to 3,000 tonnes per annum in 2019, and then during the Q3 of 2021 we commissioned an additional 9,000 tonnes, taking us up to 12,000 tonnes per annum. By Q3 this year we will take that capacity up to 30,000 tonnes, and then by end 2024 we intend to be producing over 80,000 tonnes of annual capacity.
"Listing was a means of giving us greater access to capital markets. The investment community and institutional funds that have invested in us to date allowed us to do what we have done and achieve what we set out to achieve."
"It's a considerable increase, but the other factor that distinguishes us from the market is that we're doing it in steps," explains Kien. "We are building modular plants designed to expand our capacity alongside the growth in the graphite market in a controlled way. Many competitors looking to develop assets in the past ignored real graphite demand and attempted to bring on large capacities of 100,000 tonnes or even larger capacities in one go, which required huge amounts of capital expenditure and creates a lot of financing and execution risks as well as significant market and supply risks."
Clearly Tirupati Graphite's plans required capital. "Listing was a means of giving us greater access to capital markets. The investment community and institutional funds that have invested in us to date allowed us to do what we have done and achieve what we set out to achieve. We considered different capital markets and stock exchanges and London was chosen because it has good depth, understanding and appetite for mining and industrial sector focused companies, as well as growth stories like ours," says Kien.
One of the biggest challenges to achieving listing was undoubtedly Covid-19. "The rigmarole of the capital markets and the commodities markets was made even more challenging due to the pandemic. We wanted to be listed earlier, but the pandemic disrupted markets and slowed the whole process and negatively impacted appetite for new IPO's. When people's attention is elsewhere, accessing new capital for a new venture is difficult," says Kien. "In addition, during our time of preparing for listing we experienced a number of volatile shocks as a result of external forces, be it in commodities or equity markets, that caused delays, not just to the listing, but because we were also looking to raise some money at our IPO, and capital tends to dry-up when markets are too volatile." 
The next challenge is managing growth. The graphite sector is an essential element in the electrification of the world, alongside lithium, cobalt, nickel, and copper: some of the core commodities that are required to achieve the world's net zero emissions targets. "We're very optimistic about operating in this environment in the next years and decades," says Kien. "The transition is not going to be quick, although it seems quick on the uptick. Adapting everything to how it needs to be in an electric world is a progressive investment cycle. While there's already a shortage in supply for what we're producing and rising demand, there's a need to manage our resources as well as practical limitations on growth. There's a tension between growing in a modular, controlled way and the racing global demand. Businesses can fail by trying to grow too fast. Our challenge is to keep on growing as fast as we can, but to do it in a sustainable and prudent manner which means exercising strong financial discipline and planning."
---
---