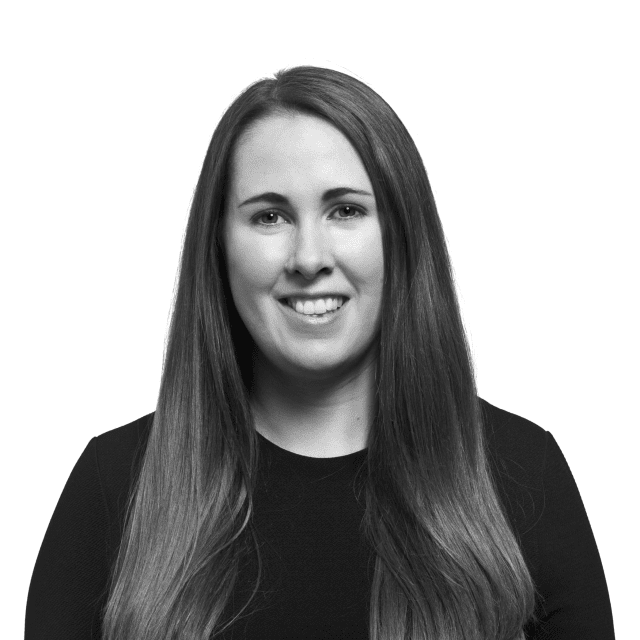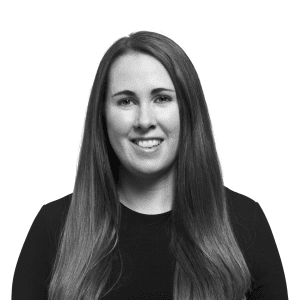 We are pleased to introduce our AdvisoryMatters specialists. In each edition, a different member of the team will provide some insight into their daily roles and share their personal views on the future direction of the industry.  We begin with Jenny Peck.

How did you get into restructuring & insolvency? Tell us about your career to date
I started my career at PKF Geoffrey Martin & Co as a placement year student from Loughborough University. One of the first cases I was placed on was a trading administration in Hampshire, which involved a number of the team staying in Hampshire for a number of weeks. I was very much thrown in the deep end in terms of what I was asked to do, however it as a huge learning curve and made me realise that this was the industry in which I wanted to work. I went on to have a lot of exposure to different case types during my placement year.
At the end of my placement year I was offered a full time job, for once I graduated from university. Since then I have become both ACCA and JIEB qualified, working my way up from a junior administrator role to the manager of the London team. It is complete chance that I fell into the restructuring and insolvency industry, however I cannot imagine doing anything else.
A few of the more interesting cases I have worked on during my time at PKF GM, include:
The trading administration of a golf club. I oversaw and managed the trading of the business while negotiating with potential purchasers, all against the backdrop of a litigious former managing director (who was also the largest creditor) and who sought a number of injunctions against us including an attempt to prevent us selling the land to a third party. (Note: we won every action).
The liquidation of a food delivery company (an early competitor of Deliveroo). This company was contracted by Hungry House (which went on to merge with JustEat). The assignment involved dealing with over a thousand delivery drivers which had not been paid for their final weeks of work. The drivers were eventually paid in full.
The administration of a company whose principal business activity was the storage and distribution of home furniture products, from four huge warehouses across the UK, for high street retailers. The Company ceased trading at very short notice (insurance cover was withdrawn) and had a huge debtor book. The majority of these debtors also had home furniture products stored across the Company's premises. These debtors wanted their products returned in order that they could then be delivered to the end customer; we wanted the debts paid. This was a mammoth task and required meticulous planning and organisation and some very hard conversations with the retailers.
The administration of a UK based holding company of a worldwide financial services group.
What does your role entail day to day?
Too much!
My day to day role involves managing the London team, which includes overseeing and reviewing the work they do as well as ensuring that their training needs are being met.
In terms of case work I work on a variety of corporate and personal insolvency assignments, including voluntary arrangements. PKF GM  has specialisms in the regulated sector and deal with an increasing number of financial services companies.  Otherwise we particularly enjoy "difficult" assignments, involving multiple lenders and often a number of locations. One of my first assignments involved a fraud on finance companies involving plant hire financed through numerous which eventual liabilities in excess of £35m.
What is interesting about the work we do is that no two assignments are ever the same. Every case has its own challenges, whether it be less than transparent directors, complex claims or competing stakeholders.
Over the years I have also become the go to person of PKF GM for all technical queries and get asked by the team they include queries in relation to (just a handful of examples) statutory notice periods, how to go about disclaiming a lease, how to adjudicate on complex creditor claims for future liabilities and general personal and corporate procedural matters.
What do you like doing outside of work?
Like so many, during the Covid lockdowns I did a lot of walking. This something I have kept up ever since, making the most of having the Essex countryside on my doorstep.
What is consuming most of my time outside of work however is the ongoing extension work I am having done to my house. To say I have reached a point of decision fatigue is an understatement! It is like a full time job in its own right.
What surprised you about working at PKF GM?
The relationship between partner and junior level. Way back when I started out I recall telling my friends about the team I was working with and they were so surprised that, at such an early stage, the partners had involvement with junior staff. There is a very good relationship between all levels of the team, regardless of hierarchy, which makes for a very enjoyable and friendly working environment throughout the team.
I would also say that PKF GM is very keen to ensure that everyone gets exposure to different case types/assignments, whether it be personal or corporate matters. No one gets pigeonholed into one type of work, which is great for development and keeps the job interesting.
Looking ahead, how do you see the restructuring/Insolvency landscape evolving?
What is prevalent amongst businesses at present is that when obtaining CBILS loans most companies were granted a twelve month grace period before they had to start paying back the loan/interest. We are increasingly being approached by companies that have come to the end of that grace period and are not in a position to repay the loan, as agreed with the lender. This results in PKF GM having to review the loan position and subsequently provide advice as to the best way in which the directors should proceed. In some instances, due to the size of the loans, coupled with the repayment terms, there is no other option but to place the Company into Creditors' Voluntary Liquidation. Where other insolvency options are available and suitable we will advise accordingly.
---
---
---