Samiha Shaikh
Director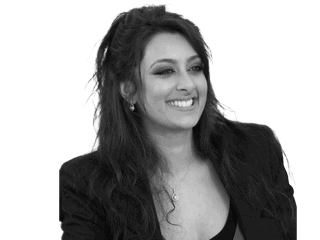 Samiha Shaikh is a Director in our Financial Services team.
Samiha is a Chartered Accountant and a certified level CII with over 16 years of professional experience. She joined PKF in 2017 having previously worked in in-house internal audit roles at Canada Life, QBE and, prior to that, in professional practice (PKF UK LLP, BDO and The National Audit Office).
Samiha has worked in internal audit for over 10 years, leading large and complex audits in the insurance sector. She has a wealth of experience in assessing risks and controls for a variety of clients differing in size and complexity.
Samiha has developed a subject matter expertise in the SM&CR framework and has a strong understanding of what an effective governance framework looks like from a regulatory lens. She has also performed a number of Board effectiveness reviews.
She has particular experience with clients that have complex or unusual insurer risk profiles and complex organisational structures. Samiha has performed a wide range of audits for a variety of general insurers, Lloyd's managing agents and insurance intermediaries. For example, she has undertaken numerous reviews of underwriting, pricing, claims, reserving, compliance, outsourcing, finance, exposure management, HR, governance and various other operational functions.
Aside from this, Samiha works very closely with Jessica Wills, Partner and Head of the Governance, Risk & Control Assurance team at PKF. She has helped to build the client portfolio and team, develop our internal audit methodology practices and is a strong leader and mentor.
---
---