Making history
Read time: 4 mins
Publication:
Alumni interview
Alan Knapp joined the firm in 1969, straight from school, and stayed until his retirement 48 years later. In this interview, Alan picks out some of the highlights from his time with us, including driving forward several mergers, moving to Canary Wharf and helping to train the next generation of accountants.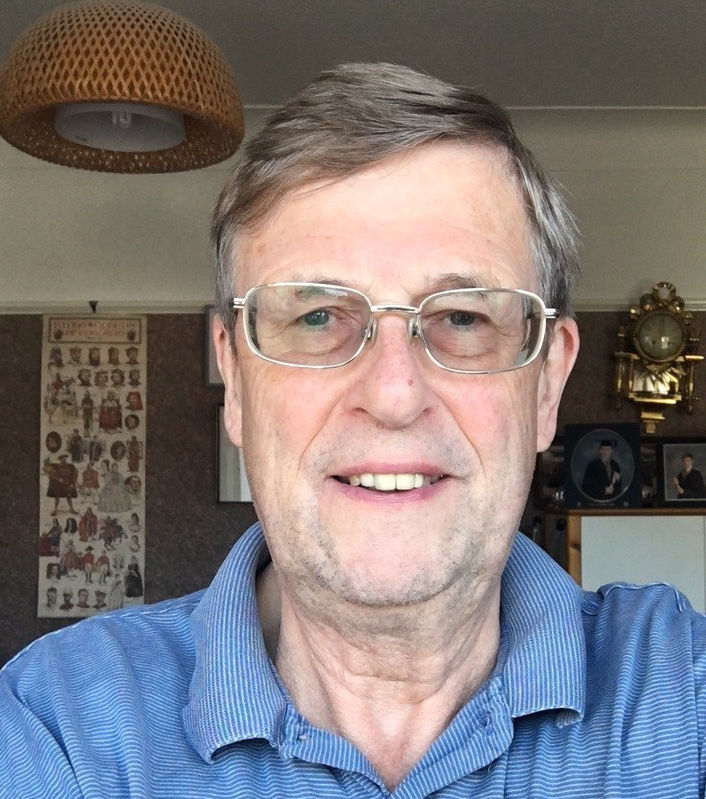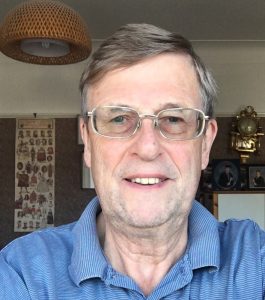 Tell us how you began your career at the firm?
I joined James Todd & Co aged 18, straight from school, in September 1969.  I'd estimate that over 90% of people entering the profession at the time didn't go to university so it wasn't as strange as it might sound now.  I actually got my job offer on the day that Neil Armstrong and Buzz Aldrin landed on the moon!

At this point, it starts getting a bit complicated. James Todd & Co merged with Lancaster, Littlejohn & Co in 1974 and then, a few years later, the firm split into two. Partners and staff had to decide which way to go, and I chose to join the new Littlejohn & Co entity. That proved to be a good decision for a number of reasons, and my career started to take off.
How did you end up becoming an insurance specialist?
It became mandatory for Lloyd's syndicates to be audited in 1983, which opened up a new income stream for the firm. It was decided that the firm needed scale in order to succeed in this changed market, so we took the decision to merge with de Paula, Turner, Lake & Co. That gave us critical mass and I became focused on our Lloyd's activities.

At around the same time, I was involved in a long-running court case, where a claim of negligence was made against me and a fellow Partner. The case was dismissed by Baron Woolf – who went on to become Lord Chief Justice of England and Wales – and he concluded that we were actually very thorough in our work! As a result of the case, I became more interested in the technical elements of auditing and also the forensic and litigation side of the business.
You then became known in the firm, as well as the industry as a whole, as a specialist in training, technical and compliance matters. How did that come about?
My wife died in 1999 and I had three young children to look after. The firm was very supportive and accommodating during this difficult time, and we agreed that I would step back from my client-facing work. I'd always enjoyed working with trainees and had a good understanding of the technical aspects of the profession from the court case, so moving into training and compliance seemed like a logical next step. And it proved to be another good decision, as I remained in that area until I retired in 2017.
What are the highlights from your time here?
A few highlights spring to mind. Being made a Partner on 1 October 1980 aged 29 is something of which I'm very proud. 

I'm also pleased that I was involved in the decision to move our London offices to Canary Wharf back in the mid-1980s. Following another merger – this time with Frazer, Whiting & Co in 1986 – we had four offices spread across the City and Romford and took the step of consolidating into a single property and heading across to the Docklands, despite the lack of infrastructure at that time. There was no DLR, no Jubilee Line and certainly no Elizabeth Line! The choice wasn't as bold as it might sound because there were substantial tax incentives available to anyone who moved – but we still became one of the first professional services firms to venture into this emerging financial district. The firm is still in the area almost 40 years later, which suggests that the decision proved to be a shrewd one! 

And having the firm's training rooms named after me in our new offices is also lovely!
You worked at the firm for decades, which is rare these days. Were you ever tempted to leave?
It's not unusual for people to stay at the firm for a long time – there are plenty of Partners and staff who joined in the 1980s and 1990s who are still working there.  But, no – I always felt looked after at the firm, through good times and bad, and I wanted to repay that loyalty.
What are you doing now?
After 48 years working in the sector, I made a conscious decision when I retired not to do any consulting work or take on any non-executive roles. I felt like I'd earned myself a break!  I now spend my time on a range of interests – enjoying the company of my children and growing band of grandchildren, keeping track of my investments, watching sport and going to the theatre. I also stay in touch with a number of former colleagues and we meet fairly regularly to see how we're all getting along.
What do you miss most about working here?
It's a cliché, but I miss working with so many gifted people. Over the nearly 50 years I spent at the firm, my colleagues taught me so much and gave me such good advice. I always felt supported – particularly during the tough times – and made a lot of close friends along the way. I'm very grateful for that.

 
---
---