We grew faster than we expected, and it just seemed right to take the opportunity to move quickly to a listing."
Nick Tulloch
Founder and Chief Executive, Voyager Life plc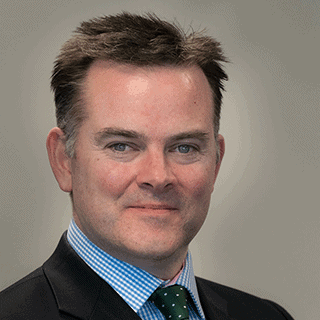 A catch-up with… Nick Tulloch
listed on the Aquis Stock Exchange Growth Market in June this year, a scant six months after it was founded in November 2020 – that's ambitious growth by any measure. But the company had an unusual reason for seeking a listing; rather than a cash injection, it was looking for a stamp of quality to distinguish its brand from other companies making cannabis-based products. The result has been dramatic.
Cannabidiol, or CBD from the cannabis or hemp plant, is the main ingredient in many of Voyager's health and wellbeing products, such as bath salts, body scrubs, fruit flavoured gummies, oils and pet products, which it sells online through third-party resellers such as Amazon and e-Bay, other people's stores and from its own shop (soon to be shops).
"Our strength is in branding CBD formulations, which we believe is the highest margin part of the cannabis product business," explains Nick. "We want to become the trusted, high-quality market leader. Branding is especially important when dealing with cannabis about which people are inherently suspicious: the most common question we still get asked is: 'will this product make me high?'. We know it's going to be a long journey, but we want people to be confident that when they buy a Voyager product, not only is it well made, tastes nice, smells nice, and does what it claims, but that it's also fully compliant with all the regulations, not just those relating to cannabis and hemp, but UK labelling and food requirements, too. That's our target."


"The growth in the CBD products market is around 30% per annum."

Before joining Voyager Nick was a corporate finance lawyer, so it's no surprise that one of the first things he did when Voyager started was a crowd funding campaign on Seedrs in February 2021 with the stated ambition of achieving an IPO. "The whole cannabis sector was running hot in the first half of the year," explains Nick. "We raised money on four occasions – it was a bit of a rollercoaster ride! We raised more money than we planned, we grew faster than we expected, and it just seemed right to take the opportunity to move quickly to a listing."
The smallest fund raise was the IPO. "We wanted to list to gain a big stamp of quality and it worked. It makes a noticeable difference when talking to stores or distributors that are considering our products. The fact that we are listed gives them confidence that we're going to be cautious about the quality of our brand and the efficacy of our products and it separates us from the vast majority of other companies in the CBD sector in terms of trust and credibility," says Nick. "Oddly, we probably get more benefit as a result of listing from our customers than we do from the investment community."
The impact of the IPO has been dramatic. At the end of May, almost 100 percent of Voyager's revenue came from online sales, either through its own website or that of third parties. By the end of September, online sales had fallen to roughly a tenth of the company's overall revenue – not because online sales had fallen, but because sales through other revenue streams had sling-shot passed them. Voyager products are now available from 77 stores. It has opened its own store in St. Andrews, and will soon open further stores in Edinburgh and Dundee. At the end of May the company had five employees, it has now just recruited its thirteenth member of staff and by the end of the year will have over 20 employees. "Listing has given us that springboard to really accelerate the business," says Nick.
The next wave of stores is likely to be in England, targeting London boroughs like Islington and Fulham, towns like Oxford and Brighton, and big cities like Manchester. "We have no ambition to be the next Holland & Barrett with a store in every town," explains Nick. "A mature portfolio will be 10-15 flagship stores. The real growth will comes from our expanding network of third party stores."
The pandemic has had an effect, to an extent: if you Google 'will CBD cure Covid', it's surprising how many hits you get
Acceptance is key to growth and is changing extremely fast. Nick explains: "The growth in the CBD products market is around 30% per annum across all age groups, slightly faster in the younger age groups, slightly slower in the older age groups. Many people still see CBD products as a cannabis substitute and we want to change that perception – we're selling health and wellness products, not aiming to get people high!"
Old-fashioned branding and marketing is making the difference. "The biggest thing that's missing in the CBD market at the moment is information and we're trying to correct that. It's also one of the things that we think we're doing differently to other companies in the market," says Nick.
"You can buy CBD products off-the-shelf in high-street pharmacies and health stores, nicely packaged but with very little information to distinguish them from competing products or to help you choose one product over another," explains Nick. "We help our customers whether online, trade or in-person in the shop, by giving them point of sale material: posters and information leaflets that customers can pick-up and walk away with. It's not unusual to see a customer take a leaflet, leave, and then come back an hour later to place an order.
"We also provide staff training to stores that stock our products. It's a good investment for us to provide that in-person point of sales support. Bridging the information gap means that through-sales are higher because members of staff feel confident about selling a product."
While acceptance is a hurdle, Nick says it's not the biggest obstacle facing the industry. "The biggest single risk to the industry is the industry itself. The unfortunate fact is that there are a number of products on the market which are either very low quality, perhaps because they don't have enough CBD in them to be effective, or worse still, are manufactured to illegal formulations.
"UK legislation around CBD is largely cannabis related and is generally tested on the quantity of THC – the component that makes you high – within a product.  While we take all the THC out, its not obligatory. UK law will tolerate a residual amount of THC, but some products simply contain too much. If the first two or three products people try either don't work or get them stoned, then the growing interest and acceptance of CBD will evaporate pretty fast."
The industry needs more regulation and more enforcement, says Nick. "Without better quality products that are enforced by regulations, we run the risk that low quality products will undermine all the work that we, and other good quality CBD companies, have put in to building confidence in the industry. People may start to think the industry is a sham and that we're all just selling snake oil," he adds.
That said, Nick is extremely positive about the future. "The general mood towards CBD is improving all the time," he says. "It's becoming a very fast growth area. The pandemic has had an effect, to an extent: if you Google 'will CBD cure covid', it's surprising how many hits you get, many of them not based on science. But what has been scientifically demonstrated is the benefits of CBD on mental health: it can be very good for anxiety, for helping people to sleep, and helping people deal with stress, conditions which have increased considerably over the last 18 months.
"While some of our competitors are their own worst enemy, that has actually created an opportunity for good quality companies like Voyager, to demonstrate that CBD can be a mainstream product, it can be made to a uniform and trustworthy standard, properly labelled and most important of all effective. I genuinely believe that CBD products can have a positive influence on many people's lives."
---
---