Meet the team: Shaun McGown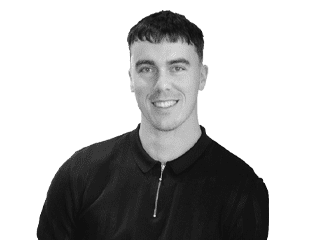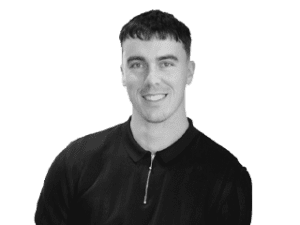 Tell us three interesting facts about yourself.
1. I've just signed up to the Hackney Half with PKF – it'll be my first ever half marathon
2. I love watching most sports and plan my weekends around what sport (normally football) is on that weekend.

3. I'm a big fan of Derren Brown and recently saw his live show in the West End (would recommend).
How long have you been working in tax and how did you get into Human Capital?
I joined the Human Capital tax team at PKF about 18 months ago. I'd just finished my degree at the University of Bristol the year before that – unfortunately during Covid.
After getting my Maths degree, I was struggling a bit to choose the right career path butut then I spoke to a friend who worked in tax at another firm. He explained how I could apply the same problem-solving and analytical skills I'd learnt at university to situations in tax. After some more digging about the job role and the professional qualifications I'd need to study for, I decided I'd be well suited to it and set my heart on a job in tax.
So why did I apply specifically for a role in Human Capital? Because I liked the idea that it was a mix between Global Mobility and Employment Tax, which meant I'd be exposed to a variety of clients with different tax issues early in my career. I really enjoy the interaction I have with clients, being able to provide a solution to their tax questions, and the opportunity to learn about different industries as we help them with their tax planning and compliance obligations.
Can you tell us about your career with PKF to date?
At the moment I'm studying for my ATT qualification while working in the Human Capital tax team. So far I've passed five exams (with a distinction in my last). Then it's my final ATT exam in May, before moving on to study for my CTA qualification.
At PKF, the minute you join as a graduate you're given responsibility, supported by a more senior member of the team. Working with other graduates as well as senior managers, directors or partners from day one was a surprise, coming straight from university, but it shows how approachable everyone in the firm is.
In my first year I was seconded to the Corporate Tax team for a month where I learnt lots about tax from a corporate perspective.  My secondment was very useful as it showed me how what I do in my day to day role fits into the bigger picture. It also helped open my eyes to the broader client issues in the firm, as well as giving context to my studies .
What does your role entail day to day?
Every day is different. I have both UK tax compliance and UK tax advisory aspects to my role.
In the busy season, I spend most of the time preparing and completing annual Self-Assessment tax returns for globally mobile employees.
I draft tax and National Insurance calculations for different scenarios unique to each client and help with tax equalisation calculations and cost projections. I often speak to HMRC on behalf of my clients.
My role has an international aspect, too, and I help our corporate clients with the things they need to consider when moving an employee overseas. At the moment I'm building my network of PKF Global contacts.
From an Employment Tax perspective, my compliance role consists of drafting P11Ds and submitting PAYE Settlement Agreement reports to HMRC.
More recently, I've been involved in due diligence work connected with a business acquisitions. I have also been developing my skills in a different area by drafting disclosures to send to HMRC where a company has fallen short of its compliance obligations.
What is your favourite thing about working with PKF?
Oh I think the culture and the people. Everyone I work with is so friendly, and the culture in the office is relaxed. We don't have to arrive in a three-piece suit every day, but can wear whatever we're most comfortable in. There are plenty of socials to meet and chat to people in the firm. These include end-of-month drinks, golf days and games nights. I'm also enjoying being part of a PKF team for events like the Hackney Half Marathon and an upcoming 'tough mudder', where we'll be facing a series of obstacles and mud runs. I think teamwork will be vital if we're going to successfully complete the task!
---
---
---